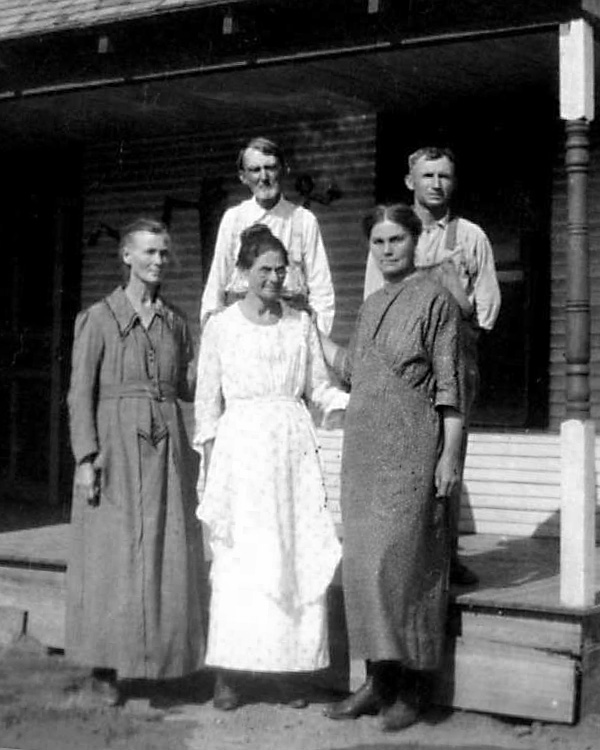 Jasper Robertson's sisters and niece.
Front (L-R), Mary Isabella Robertson Hendrix; Fannie Robertson Harrison;
Fannie Boone Crenshaw (Johnson) Emmons.
Back (L-R) John Harrison and Will Emmons.
This picture was taken in front of the Hendrix' house
at Lesley, Hall Co., TX, roughly 1917-1920.

Click here to see image full size.

---